The music of Gary Lanier can be found in over 1,000 published works ranging from...
Children's Musicals, Youth Musicals, Adult Musicals, Choral Collections, Solos, Worship Music, Worship Collections, Octavos, Orchestrations, and a variety of Recorded Music venues.
Throughout his career, while being published with many of the Christian Industry Publishers, he has also maintained his own independent publishing company. Through this endeavor his music continually reaches around the world.
Gary is privileged to be represented by the following publishers:
Brentwood-Benson Publishing
Crescendo Publishing
Hope Publishing
Lorenze Publishing
Word Music
Zondervan Corporation
The Lanier Company is pleased to bring you the opportunity of Commissioning Gary Lanier
for a variety of music venues...
Commission Original Music by Gary Lanier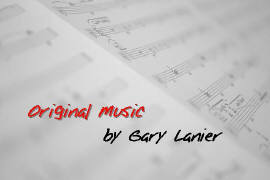 Have you written lyrics, but need music to complete your song?
Do you need music for a scripture text, or theme?
Now you can have original music, written by Gary Lanier.
You provide the lyrics, scripture text, or theme.
You choose the style.
Email for ORIGINAL MUSIC info & pricing!
---
Commission a Choral Arrangement by Gary Lanier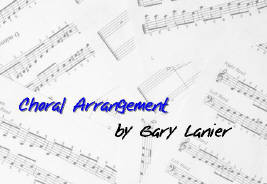 Do you need a Choral Arrangement for an original song?
Is your church celebrating a Special Occasion?
Do you have a favorite song, but no Choral Arrangement?
Does your choir need an arrangement for special voicing?
Choral Arrangements include choral parts and piano accompaniment.
You provide the song.
Email for CHORAL ARRANGEMENT info & pricing!
---
Commission an Orchestration by Gary Lanier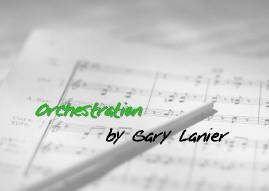 For the church or civic orchestra, orchestrations are designed
for your orchestra voicing needs.
Orchestrations are also written for vocal recordings,
video or film scoring, and commercial jingles.
Email for ORCHESTRATION info & pricing!