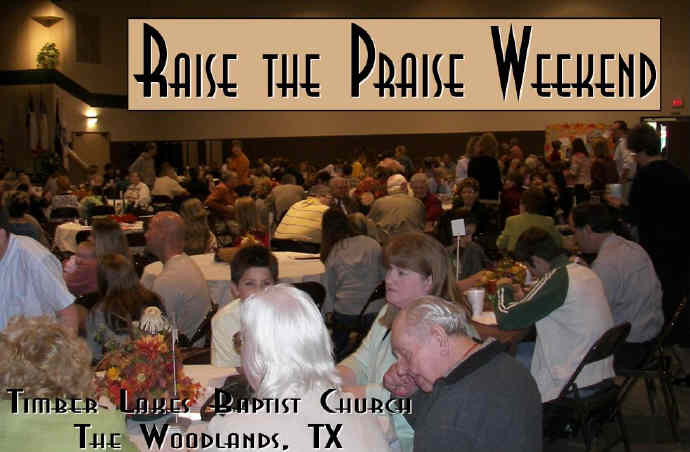 An incredible weekend of PRAISE!
GL HOME THE LANIER COMPANY eMUSIC FOR WORSHIP eMEDIA FOR WORSHIP
HOUSE OF LANIER PUBLISHING SETH RECORDS BROADWAY RECORDING STUDIO GRACE PLACE INTERNATIONAL

Gary and Mike Evans, Senior Pastor
Timber Lakes Baptist Church
The Woodlands, TX
"A recent concert and choir presentation with Gary Lanier, his wife Valleta, and daughter Leah proved a tremendous time of worship for our church. "Raise the Praise" is a presentation so much more than music; it is an event leading the hearts of believers to the throne room of their Heavenly Father, and seekers of Jesus to the foot of the cross. Not only is the music simply incredible and the words powerful, but it is a moment taking willing hearts to a new high!"
"Leah offers a concert of music and testimony from her heart to yours. Both her voice and her testimony speak one-on-one through the listening crowd to each heart hearing her music. She is truly a gift from God as she offers her worship in music."
"I encourage your choir to use "Raise the Praise" as an outstanding offering to our Lord. And if you are seeking for a worship experience that will enhance a church and thrill a soul, I commend Gary, Valleta, and Leah as servants of God whose ministry to others shines clearly beyond their magnificent talent."
Mike Evans

Gary & Dean Watson, Worship Pastor
Timber Lakes Baptist church
The Woodlands, TX
"What a glorious impact God has made through you and your family, not only on our community of believers, but on countless church families for years and years. We have been truly blessed to have the privilege to serve and worship along side each of you."
"God is glorious and awesome! He alone is due all the glory and all the praise for everything that was done in His name this past weekend. May God continue to inspire worshipful songs to flow from your pen and from your heart." Dean Watson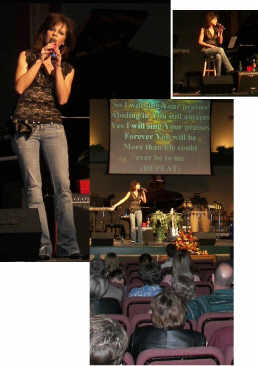 Saturday Night Concert!
LEAH SHARES HER MUSIC.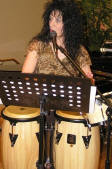 Worship with THE LANIERS!
...Thank you for the blessings that were and are mine for seeing you Saturday night at Timber Lakes B.C. in The Woodlands. Leah's voice was great, and her informal presentation concert was so real. She has a wonderful voice and gifts from God which she is using for His Glory. Elmer, Houston, TX
Sunday Morning...
Timber Lakes Baptist Music Ministry Presents
A Worship Musical by Gary Lanier, Robert Perritt, & Valleta Lanier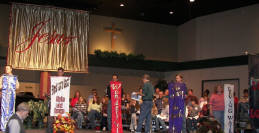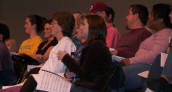 Thank you, Dean Watson, Worship Pastor, Timber Lakes Choir, Orchestra, Sound/Tech Crew,
& Banner Ministry for an incredible experience!
The purpose for the musical RAISE THE PRAISE is just what it's title says... for all to "RAISE THE PRAISE".
That is what we experienced at Timber Lakes Baptist! God was worshipped and praised!
You can experience a RAISE THE PRAISE WEEKEND with THE LANIERS!
A RAISE THE PRAISE CONCERT
Experience the music of this gifted family.
RAISE THE PRAISE MUSICAL
Consider involving Gary Lanier as Worship Leader, and Gary & Leah as guest vocalists.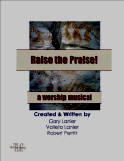 Raise the Praise Musical
by Gary Lanier, Robert Perritt, & Valleta Lanier
Part I • rally to Raise the Praise!
PART II • Reasons to Raise the Praise!
PART III • ready to Raise the Praise!
PART IV • Renewed to Raise the Praise!
This musical is designed to bring Believers together for a "corporate" worship experience,
whether this is new experience, or an experience your ministry is having every week!
The desire of the writers is to allow all those involved to experience true worship of the
Heavenly Father and the Lord Jesus, in hopes that all will renew their lives on a daily basis to
Raise the Praise!
---
FIND MORE worship MUSIC AT The Lanier Company
in association with:
BMI - Broadcast Music Incorporated
CCLI - Christian Copyright Licensing International
GMA - Gospel Music Association
The Lanier Company . music@thelaniercompany.com
House of Lanier Publishing Company . music@thelaniercompany.com
New Creation Ministries . mail@ncministries.org
Southeast Oklahoma . 580.584.2889