The Lanier Company offers to you...
The TLC Publishers Group!
One of the most powerful ways to impact the world is through the printed page.
Now, you can be an Indie Publisher!
The Lanier Company, an online distributor for Christian publishers,
has developed the TLC Publishers Group,
a group of Indie Christian Publishers and Record Labels.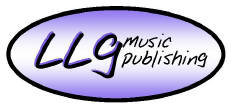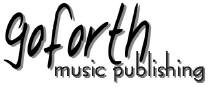 The Lanier Company, committed to sharing worship music with the world,
is making available web space for Indies that want to publish their own catalogue.
Publishers web pages will include sheet music for review through PDF files,
and MP3s for listening.
For a small fee, TLC will set up and maintain all web pages.
In addition, each publisher will have the option to be included in the
TLC NEWS, TLC FREE STUFF!, and TLC TOP 10!
The Lanier Company is sharing music with
over half the countries in the world!
TLC Publishers Group has the opportunity to impact the world,
for the Kingdom of God, in a very unique way!
LEARN MORE ABOUT
HOW TO AFFILIATE WITH THE TLC PUBLISHERS GROUP